Ariat's new Ascent Half Grip Tights are the 'perfect wardrobe staple'
Our reviewer loved these olive-coloured performance tights and they have become a wardrobe favourite. The post Ariat's new Ascent Half Grip Tights are the 'perfect wardrobe staple' appeared first on Your Horse.
---
Ariat Ascent Half Grip Tights
A stylish and flattering pair of riding tights, which our reviewer found comfortable and suitable for all types of riding, as well as wearing around the yard.
First impressions
I love the appearance of these tights. They are a lovely shade of olive green, called 'relic', which suits my style as I prefer more muted tones for riding clothes. I have a coloured cob so things can quickly look a bit too 'busy' when I wear bright colours. They also come in black or navy. They have a nice thick waistband and mesh panels down the sides. I love the look of this panelling, which is designed for muscle support and stability in the saddle. They also have two phone pockets — I think it's frustrating when these are not included — plus smart but subtle Ariat branding. They've got a sticky silicone seat too, which I like.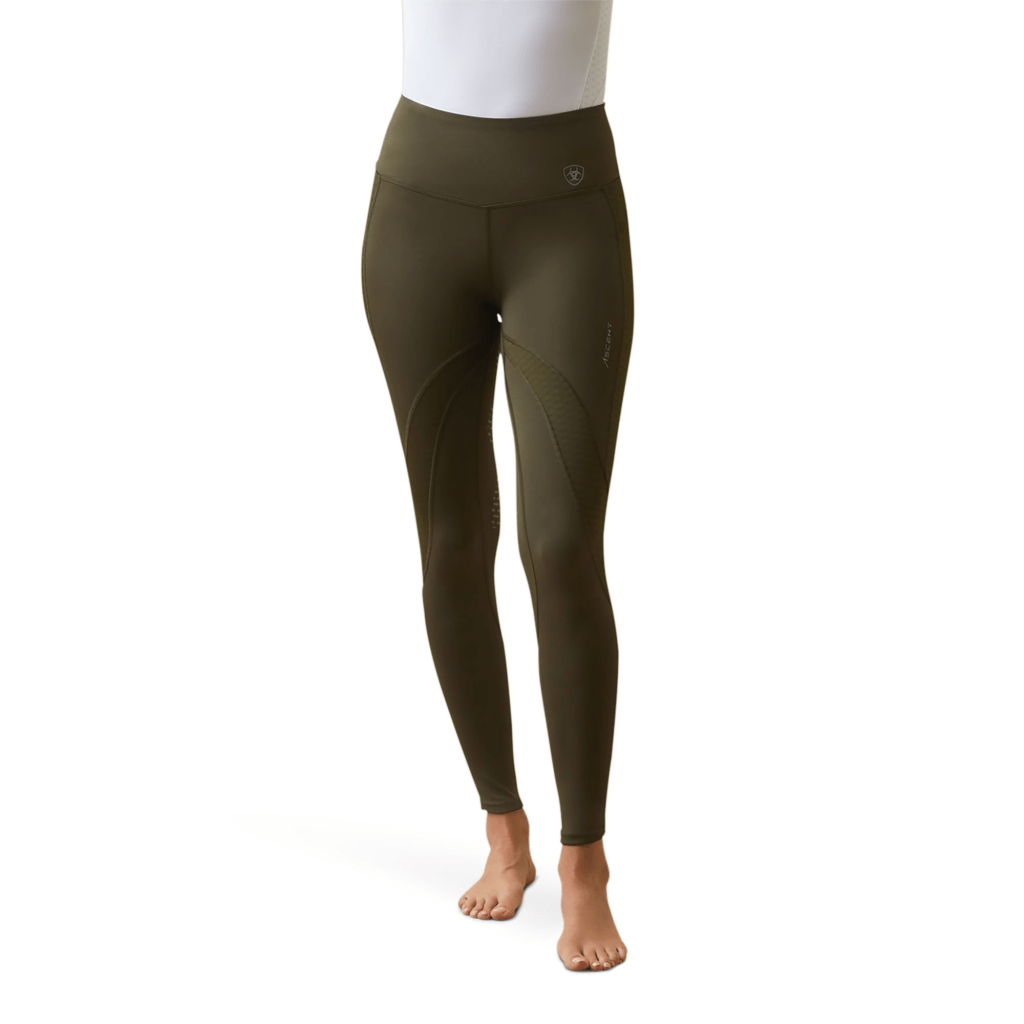 Fit
They fit really well. I am a size 12 trouser and 5'6″ and my tights are a medium. They don't cut in around the waist and are flattering and smoothing. This makes them great to wear if you want to pair them with a shorter top, or base layer, as you have a smoother silhouette. The length is perfect and the flat seams mean you can barely feel you are wearing them. They have good stretch and are quite thick material, "firm performance compression" according to Ariat.
Performance
I've worn these loads, both in and out of the saddle. On long hacks they are comfortable and provide a bit of protection from the elements, and having a pocket on each side is really handy. They are lovely for schooling in and provide the right amount of support without feeling at all restrictive. I've also worn them around the yard and at home for a day at a time and they remain comfortable. I haven't worn them at competitions, but I think they would look great across country, and Ariat do a smart matching riding base layer (pictured top) you could team them with.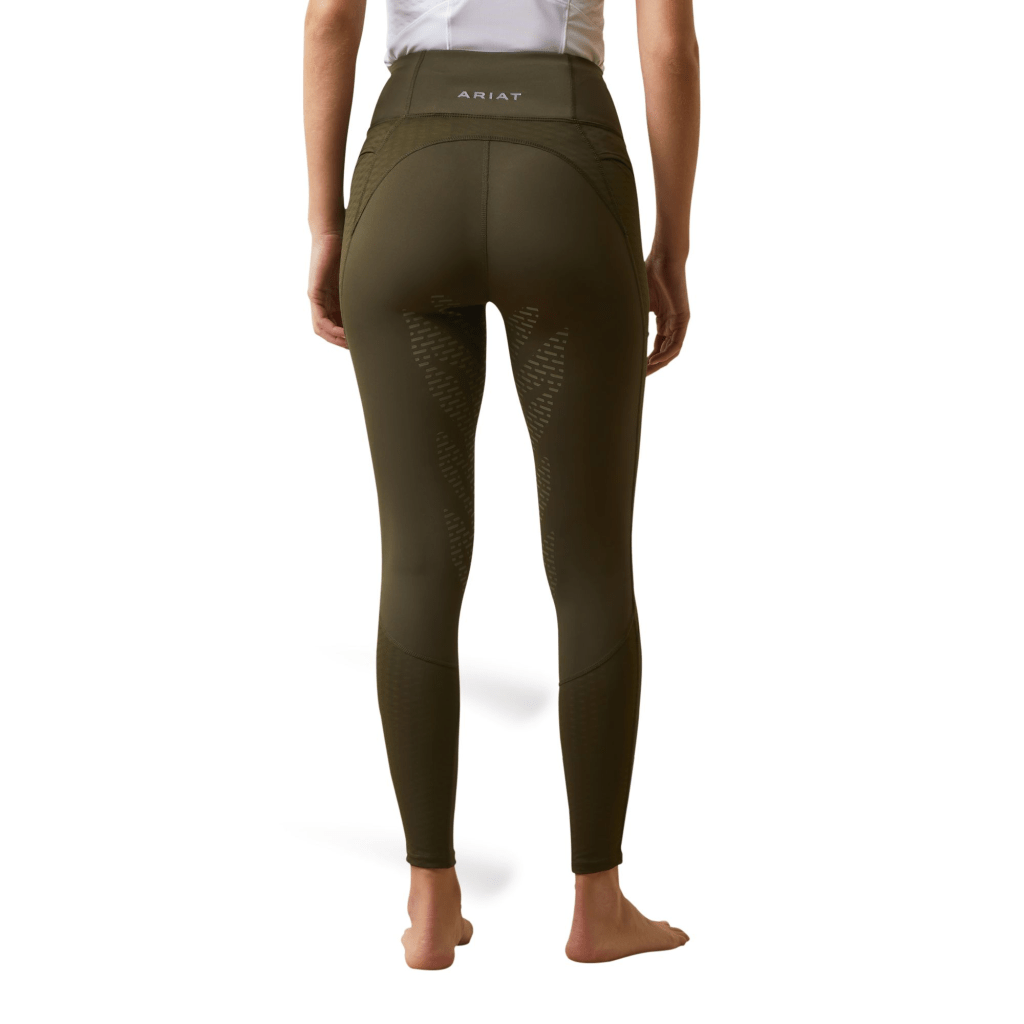 Value for money
They're not the cheapest at £110, and it's a time when most of us are on a budget. However, if you're in need of a durable and comfortable staple to add to your riding wardrobe, these tights would be a good buy. You can tell they are of high quality and provide extra support and a more flattering fit compared to some of the cheaper brands I have tried. I find myself reaching for these over my other tights and jodhpurs/breeches.
Important info
Ascent Half Grip Tights, £110
Colours:  Relic (olive, as pictured), Navy and Black
Sizes: X-small, Small, Medium, Large, X-large
---
Love hacking? Join our free #Hack1000Miles challenge and see how far you can go!
Find out what's inside the latest issue of Your Horse
The post Ariat's new Ascent Half Grip Tights are the 'perfect wardrobe staple' appeared first on Your Horse.